Make Your Vote a VOTE for Educational Equity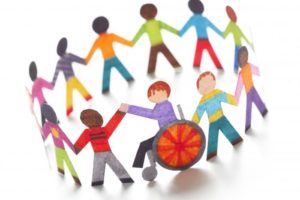 Often times I find myself truly amazed by the timing of the onset of amnesia that occurs in our community.  We quickly forget our past struggles in public education during a period of peace which conveniently presents in time for the Fort Bend ISD school board elections.  In the aftermath of a previous school year plagued with criminalization of children who more often than not have melanin rich skin, I am asking the voters to not forget our past because your vote at the polls will truly shape our future.  From innocent children being arrested and charged for allegedly exchanging counterfeit money for food in their school's cafeteria, to mass trafficking of low socio economic students to truancy court, and the disproportionate and harsher school disciplinary practices of district administrators toward black and brown children, our community has endured much hardship and I am simply asking that you don't forget when casting your vote at the polls.  Ask the candidates running for Fort Bend ISD school board, where did they sit on these issues at the time and where do they sit now? Ask them where they sit on establishing single member districts in Fort Bend County whose voting power pulls currently predominantly from my city on the west side of the county in school board races although underperforming schools are mostly represented on the east.   Ask them where they sit on competitive educational opportunities for students with disabilities who are the only students with the federal guarantee of a free and appropriate education but gets the short end of the stick in our public education system although the school district receives increased pay to serve them. Ask them where they sit on the issue of school choice for our community's most economically disadvantaged students locked into a public education system that systematically pushes them out because of zero tolerance disciplinary policy that seems to apply to them but not all.
We have come a long way over the past year but let's not forget that inequity in our public schools continues to deny the American dream for our communities' most vulnerable students.  Ask the candidates, why are Fort Bend ISD Title I schools continuously low performing when they get millions of additional federal funds to address their unique needs? Fort Bend ISD continues to design and use community planning, assessment, and survey strategies  that ignore the needs of families and communities zoned to Title I schools.  If they were asking the right questions, I am confident the start and end times of the bells of Title I schools would not match the ring time or tone at all the other schools. Accommodations to complete homework would be built in the school day, week, early morning or late afternoon more for these schools than others. The student-teacher ratio would be much lower at all Title I school. Co-teach models would be more of the norm than the exception. Extended class periods or intervention periods specifically for Reading and Math at these schools would be common place.  More students would have access to online, home based, or GED educational opportunities. Food and nutrition programs would be mutually shared by the school and the parents in the evenings and summers for students receiving free or reduced lunch. These are just some of the differences that would come from millions of dollars of increased federal aid and believe me there are more services, programs and supports to be explored. If truly educational equity was the focus of Fort Bend ISD then attending a Title I school would be considered nothing less than a privilege and a preference in the district for all families. As we approach Election Day, all that I am asking of voters is to not forget what we have overcome together and make your vote a vote for educational equity in our public school system.
Vanesia R. Johnson, Chairperson
Citizens Advocating for Social Equity (C.A.S.E.)